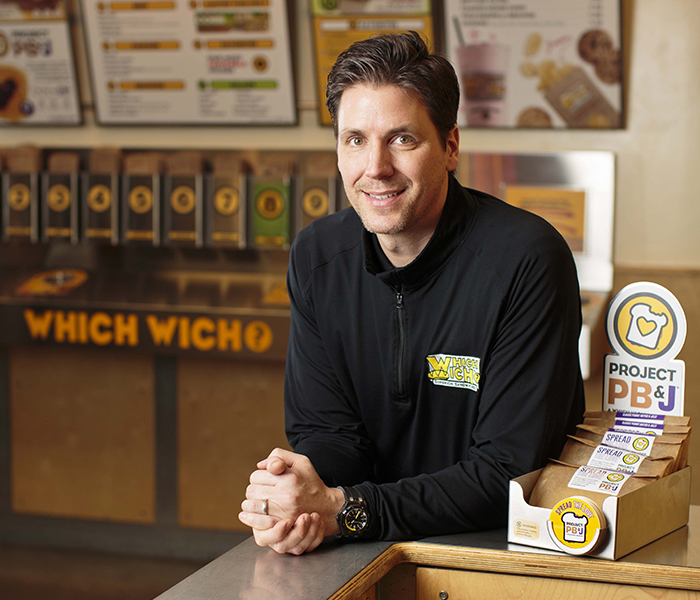 Jeff is Which Wich®'s #1 fan. You'll rarely see him in a suit because he'd just rather rep the black and yellow Which Wich gear as often as he can.
By the time Jeff's Which Wich Superior Sandwiches burst onto the scene, he had already established himself as a successful restaurant developer. You may even know him as the guy who founded Genghis Grill, a popular Mongolian barbecue chain. Jeff's hard work and savvy insight into the food and hospitality industry has led to the success Which Wich has experienced since 2003.
Jeff's Early Days
Jeff's father owned two sports bars near Detroit, which means he grew up learning about the food and hospitality industry from his own family. Jeff obtained a bachelor's degree from Michigan State and his MBA from City University in Seattle before heading to Dallas in 1994 to begin pursuing his passion for restaurant development.