VetFran Helps Soldier Become Multi-Unit Which Wich Franchisee
Tell us a little bit about your background.
Maquinalez: When I first graduated from Texas State, I went to my officer basic course for the U.S. Army. Immediately after training, I was told I was going to Afghanistan. When I got back, I realized I had no job. I joined the Police Academy and realized it wasn't for me. I met a guy who was selling a Which Wich and decided to invest. I had eaten Which Wich sandwiches in college so I knew the product was good. For me, coming out of the military and not having a lot of business experience, franchising was a great fit. The military is all about procedures and execution. Being part of a franchise is similar — they already have a good product and there are already operating procedures in place. So, franchising is a perfect fit for a soldier.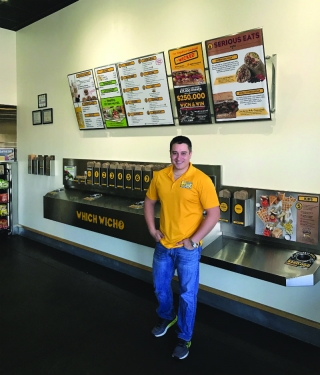 What was your experience with IFA's VetFran program?
Maquinalez: When I bought the first store, we heard about the VetFran program and it seemed great because it pushed me over the edge to dive into Which Wich. Attracting veterans is a great thing. Veterans are going to be your perfect franchisee. Soldiers are trained to follow orders. As a franchisee, you're your own boss, but there's a common operating picture that Which Wich lays out to uphold the brand standard. Soldiers are used to following orders and upholding a standard.

How did your military experience prepare you to be a successful franchisee?
Maquinalez: I had been an officer my entire career in the military. I'd been sent to multiple leadership schools — my entire job was to be a "jack of all trades" and manipulate soldiers on the battlefield. Having that broad management ability to get things done and delegate tasks has been a perfect fit for Which Wich. I didn't have to reinvent the standard operating procedure. I had to come in and develop and mentor my team and make sure everything operates smoothly. And a leader in the military comes in to manage, delegate and oversee.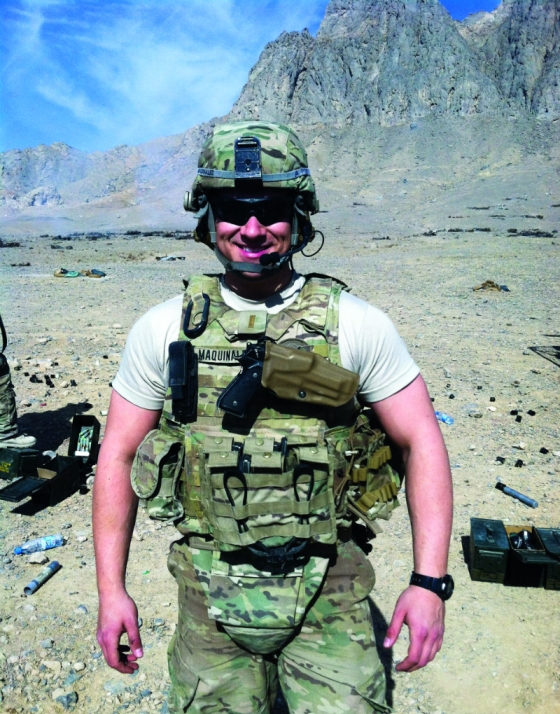 After three years with Which Wich, what's next?
Maquinalez: I'm looking to open an annex to my Mansfield store, which is about a mile down the road inside the break room of Mauser Electronics (​​1,500 employees on that campus). We'll prep and slice at the Mansfield store; there will be ovens and a line at Mauser. The company's CEO eats with us all the time and came through and said he wanted to build it. He's been eating with us for a long time. The CEO said 'everybody likes your food, let's put it in!'"
Read the full story here: http://atourfranchise.org/stories/vetfran-helps-soldier-become-multi-unit-which-wich-franchisee
Posted By
Hala Habal
Learn why Which Wich is superior to its competition, click here