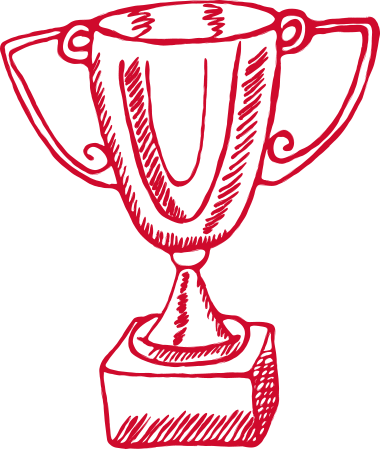 Why Which Wich®
Superior Sandwiches?
Be Part of a Sandwich Franchise that Franchisees Love
It's difficult for Franchisees to contain their passion for Which Wich® Superior Sandwiches—so we usually just don't! Customers love coming to Which Wich for our creative ordering system and delectable sandwiches and appreciate our commitment to community outreach and positive energy.
If this is more than just a business move and you identify with the values and culture that the Which Wich brand stands for, we are here to help you take the next step in business ownership. Our leadership team works hand-in-hand with new franchisees and offers resources to help you grow a successful business in your community.
Our goal is to make sure every new location is met with a positive reception from the community!
This is why Forbes featured us in "Best Franchises in America," ranking us 6th out of 3,000 other franchises. More recently, we have been named a "Breakout Star" in Entrepreneur Magazine's list of fastest-growing franchises.
The good Vibes can't be stopped! Get more information about a sandwich franchising opportunity with us by filling out our online form!
Why Franchise With Which Wich?
Click below to see why our franchisees love us!