Box Lunch donations for local ER Workers
Nisha and Tejas Patel in Roanoke, VA, along with General Managers, Chris Steele and Tavia Wright donated 50 boxed lunches to the Carillion emergency room to thank those on the front lines for what they do. In turn, the ER ordered catering from them the very next day. Keep spreading those great vibes Nisha and Tejas!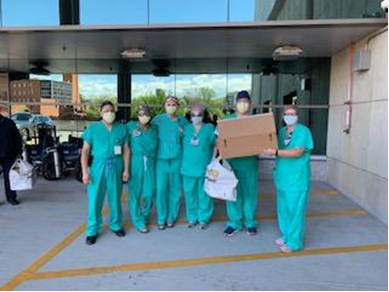 Which Wich in Madison, AL (Houchens Group) donated lunch to the Madison Fire and Rescue team to thank them for all that they do for the community. Go Team Houchens!
Posted By
Learn why Which Wich is superior to its competition, click here