Great Job in Tennessee and Texas!
We want to give big kudos to franchisee Jeff Hensley and his Team in Oak Ridge, TN. They had a 320-box catering order for local Appalachian Underwriters. Jeff said the company has many working from home during this time and wanted to buy lunch for the remaining staff. "The Team pulled together with a reduced staff and pulled together from three locations to prepare for it and execute," Jeff says. The client was a return guest and give Jeff a call personally to make the order. Great job Jeff – we applaud you for a job well done!
The University Heights team in San Antonio, Texas got creative and utilized a curbside delivery graphic to create curbside pickup signage in front of the restaurant. Some quickset concrete and materials available at the local Home Depot made for great parking space signs, with a printed and laminated graphic attached to posts and positioned for easy access and visibility for his team and guests.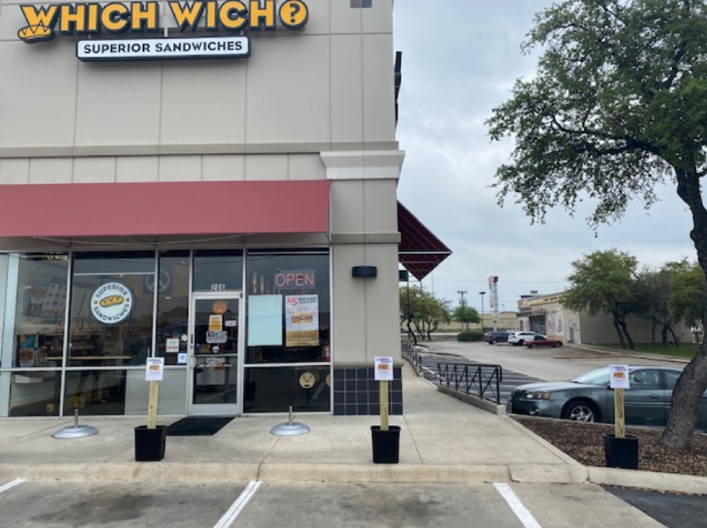 We are all in this together! #StrongerTogether #ThankYouHealthcareHeroes #Wecandoit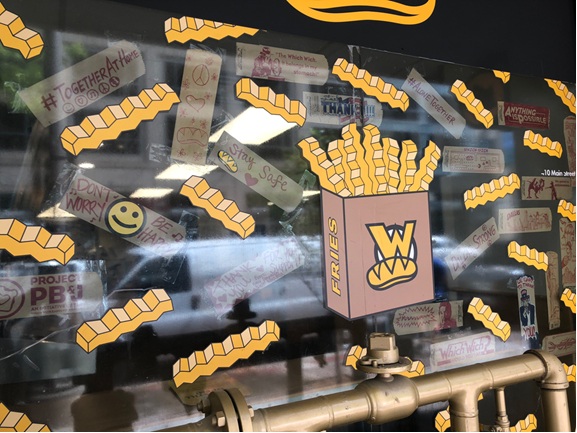 Posted By
Learn why Which Wich is superior to its competition, click here