YouTuber Airrack Ranks 100 Fast Food Restaurants and gave WHICH WICH an A!
Airrack went on a mission in a new YouTube video to rank 100 fast food restaurants! We appreciate the special recognition to WHICH WICH as being an A-Tier!
The YouTuber and his friends went to so many drive-thrus, traveled to other states and stopped by some of the most popular restaurants across many different types of food.
In order to rank each location, Airrack and his team took into consideration the taste of the food, the experience at the restaurant and the speed of which they got their food. Check out this YouTuber's video here.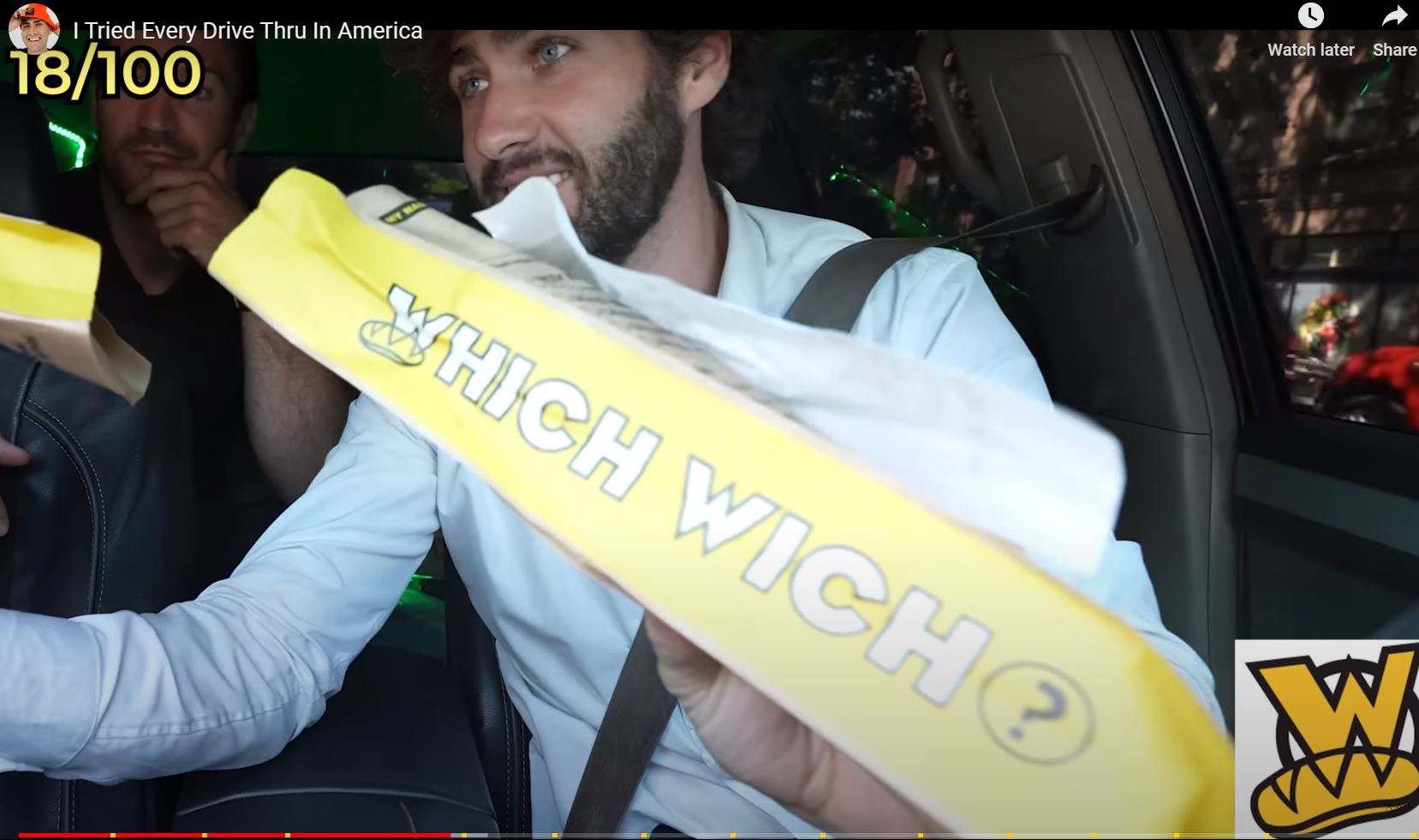 Posted By
Jeff Vickers
Learn why Which Wich is superior to its competition, click here