Katy's Which Wich® Owner Presented Founder's Award
Which Wich® owner Julio Chavez, was honored with The Founder's Award at the LEAP Conference that was held in Dallas on April 24-27 and happens every two years.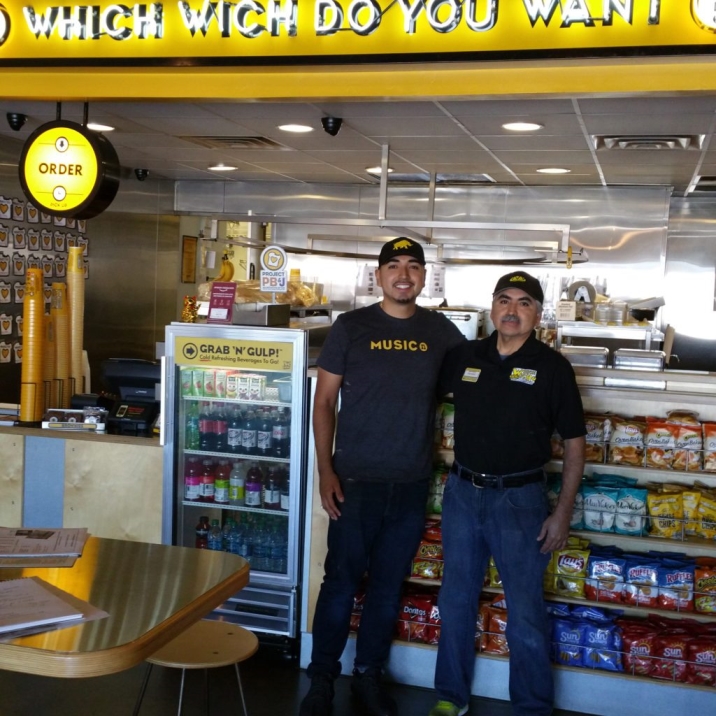 LEAP is a conference on Leadership, Excellence, Acceleration and Potential. Mr. Chavez has shown his ability in all four of these categories. How many 27-year-olds do you know that own three franchises that show double digit growth?
The Founder's Award was developed by Which Wichs®' founder and CEO, Jeff Sinelli. The award is given to a person who goes above and beyond and really lives the "vibe" that is the soul of Which Wich®. Mr. Chavez has become a successful franchise owner because of his dedication, leadership and drive.
"Julio's work in Texas has really helped create positive experiences for those who enter his locations – and that positive experience then goes with those guests wherever they travel afterward," said Sinelli, "He's a great example to the employees in our system that if they are committed and have the same spirit as Julio, they could go from working in a Which Wich® to owning a Which Wich® one day."
With the support of his family, Julio Chavez now owns 3 franchises of Which Wich® Humble/Atascocita, Katy and Cinco Ranch and is hoping to open another. Mr. Chavez told us that he started working at the store 10 years ago as one of the cooks. He eventually worked his way up to General Manager. At this point he began thinking about owning a franchise of his own. When the opportunity presented itself he purchased his first store in Humble. As they say, the rest is history.
I recently had the opportunity to visit with Julio Chavez and he explained the entire ordering system to me. They do box lunches, traditional trays, signature trays and wrap trays. My husband and I went back during the following weekend and had lunch. At some places it seems like sandwiches are mostly bread. Not so at Which Wich®. The whole experience was delightful and delicious.
Which Wich® Superior Sandwiches was founded in Dallas in late 2003 by restaurant entrepreneur, Jeff Sinelli. The national sandwich franchise chain is best known for its customizable sandwiches, creative ordering system, and personalized sandwich bag. In 2014, QSR named Which Wich® one of their "2014 Best Franchise Deals" and Forbes listed Which Wich® as one of their 2014 "30 Best Franchises To Buy." Which Wich® is also the recipient of the 2015 Nation's Restaurant News MenuMasters "Healthful Innovations" award. Which Wich® currently has 500 locations open or in development in 39 states and 12 countries.
For more information, visit www.whichwich.com.
Congratulations to Mr. Chavez on receiving the company's prestigious Founder's Award and we wish you continued success.
To read the full segment, click here.
Posted By
Learn why Which Wich is superior to its competition, click here